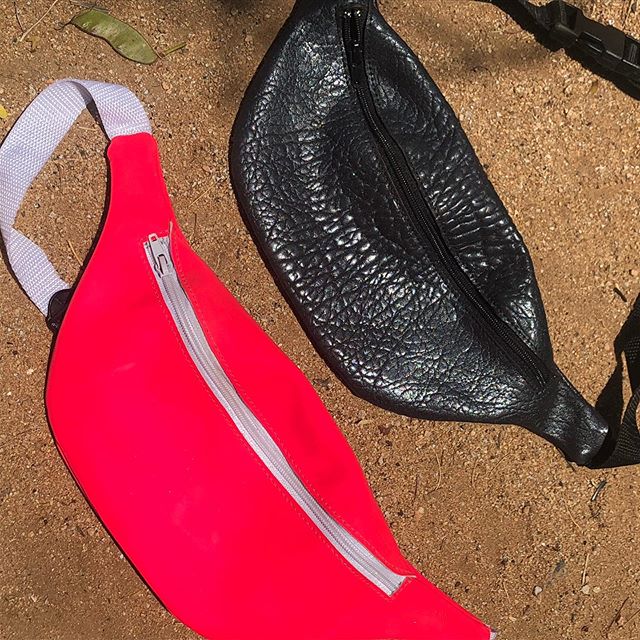 Hello-hello! Yes, I've been missing. I've mainly left the leather biz, with the exception of a few furniture clients and special projects. I've been diving into some other passions lately including curating vintage home goods for interior designers and individuals, and also working on a candle line ( @monte.vision ). So...why am I here today? Well...because I found a stash of leather Fanny packs I made with some scrap leathers a while back. Summer is here and maybe you need a fanny pack? I use mine everyday. $50 + $8 shipping/handling will get you any of these bad girls. DM me a pic of the one you want, along with your address, and I will reply with Venmo and/or Paypal instructions and I'll get her out to you ASAP. Or DM me with any questions you have. Ciao for now!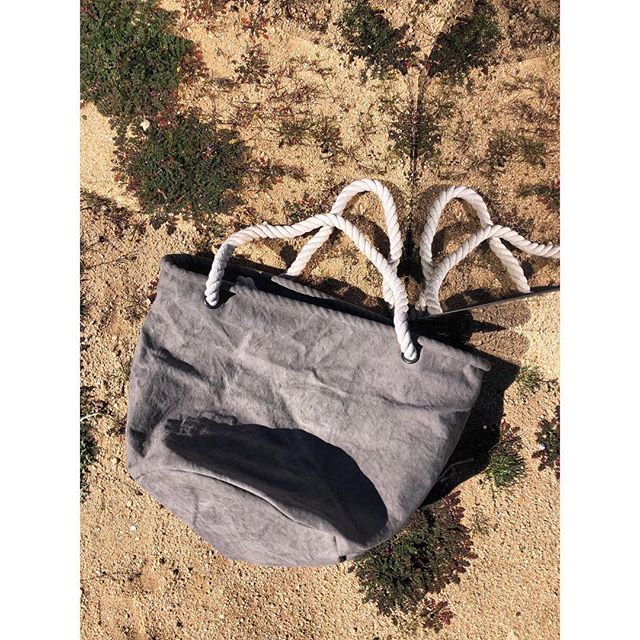 Boom. I also did a custom sailor for a repeat customer. This exquisite seal grey duck cloth canvas is all natural dyed and I never went into production with this color because we actually had a hard time hitting it again, but I held on to the fabric forever and ever 'till I decided I don't want to be a hoarder and the person really took to the color in the same way I originally had. Stoked it will be going to a great home. 💯🖤
I am mostly not super motivated to continue adding to my leather goods collection (I am designing a new line- nonleather related, so all my energy has been directed there for the most part), but sometimes I do a custom project for someone and I'm able to reignite the excitement for a bit. Custom floor poufs. How come I never did anything like this for my line? 🤷🏻‍♀️🖤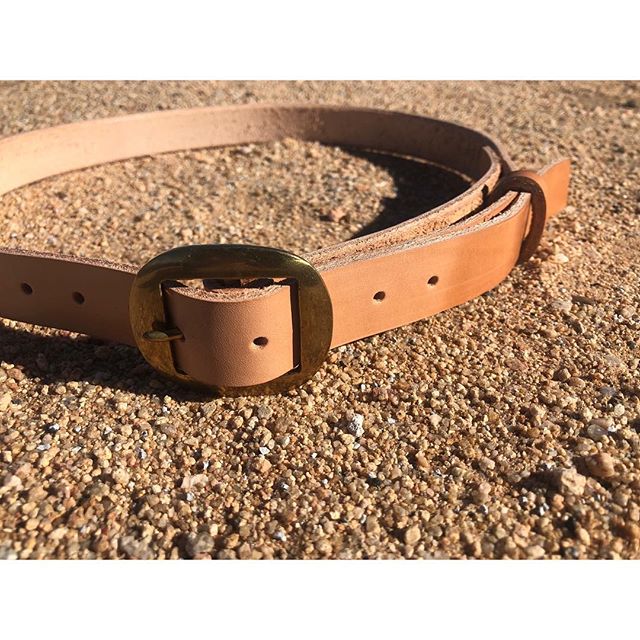 Starting out the new year by delivering this custom made veg-tan belt to the lovely neighbor @marinnawagner 🌱🍃🌾 deadstock Argentine equestrian tack and Spanish belting leather. 🍃🌱🌿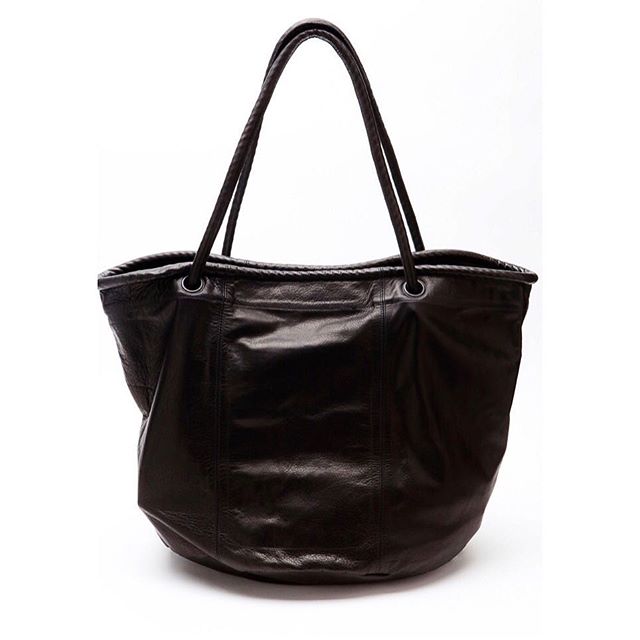 Happy New Years everyone! Quick little announcement on the All Hands front: I will be resuming my line slightly in that I am open to producing made-to-order items off my website, as well as custom projects and modifications on existing projects. If you have any questions about specific bags and whether or not I can make them, shoot me a quick DM and I will confirm. I've had a lot of inquiries about a couple styles (specifically the sailor and the nudo), and some people have started copying my designs as well- so rather then have people buy some whack bootleg, I'd rather just make it for you. It's a new year and I've taken the appropriate amount of "burn-out" time off from my leather stuff. As always, I'm also teaching classes, which has brought me an unexpected satisfaction and I'm open to modifications on my leather classes as well if you need to learn something specific. Looking forward to 2019!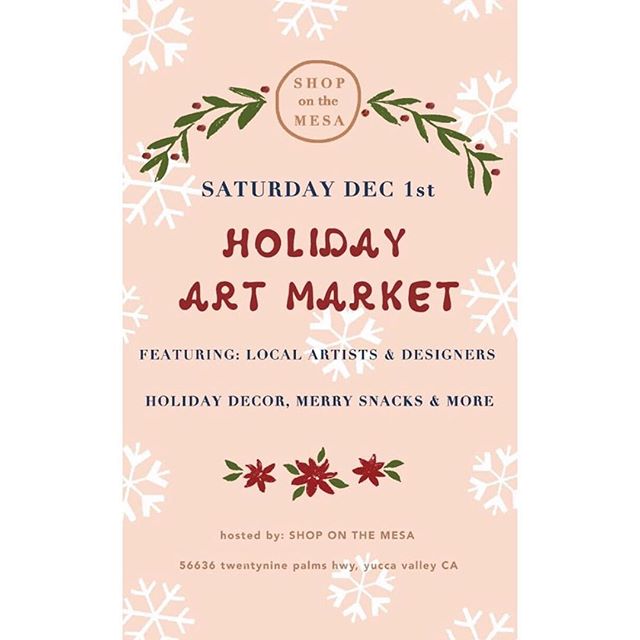 If you're in the high dez today, come visit us at the @shop_onthe_mesa Holiday Art Market, 10-4! Inspired by my recent turn as a dog foster, I made an assortment of leather dog collars/leashes and am bringing some of my tools so I can modify and customize for your pup! Seems like an odd pairing, I know, but I'm also bringing an assortment of Leather fannypacks that I made. Well...when you consider that my foster is a sled dog, who is very strong and fast, and who commands the full use of both of my hands- I guess it's not THAT much of a strange combo 🐕🌪. See you in a bit!!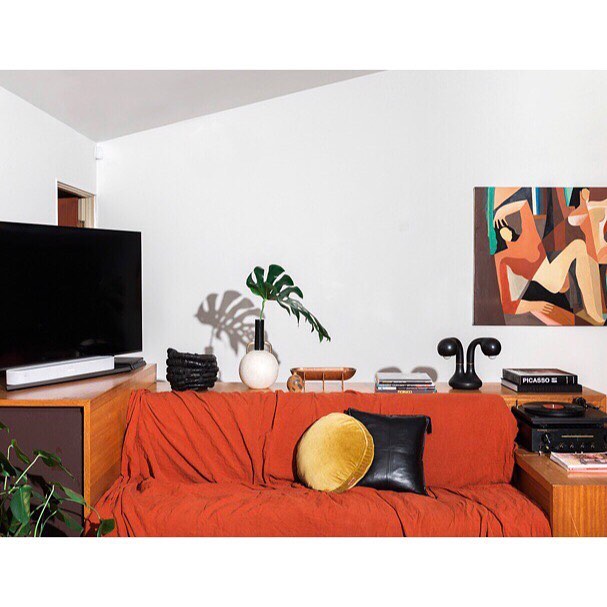 Thank you @nightpalm for the little love you threw my way today in @_sightunseen_ !! I don't offer the baskets for sale on my website, but they are available for special order through @nightpalm or through me —> regular basket-y shapes are cool, but so are other weird vessel shapes. Each one is different! 🤷🏻‍♀️. 😘😘😘